Keep your employees happy and healthy
they save 5% on every order when they sign up for home delivery of organic produce and groceries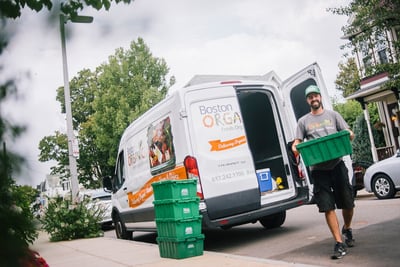 Hi Friend. Fill out this short form and we'll send you a unique promo code that your team members can use to get 5% off home delivery of organic produce and groceries from Boston Organics.
Here are three great things about our home delivery:
It's easy and convenient -- We deliver to your door.
There's no commitment necessary -- You pay as you go, with no contracts or cancellation fees.
Everything is certified organic -- ensuring a healthier you and a healthier planet.
In addition to the promo code, we'll also send you a poster that you can print and hang in your break room, as well as some suggested language for an email that you can send to your employees to let them know about this benefit.